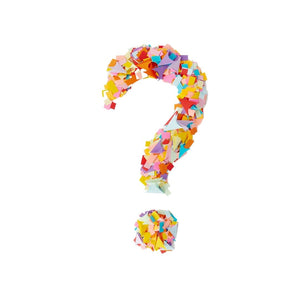 Who doesn't love a good mystery? What is it? Why is it? How is it? It could be a discontinued or special edition toy, something in a color that's not otherwise available, or maybe a toy that came out a little funny looking (not quite the right size or shape), who knows!
While I can't tell you what surprise you'll get, I can tell you that it's handmade by me, and full of the same high quality catnip and silver vine as all of my other toys!
Add this Mystery Cat Toy to your bag and you will receive a handpicked toy from my collection at a special price!
Customer Reviews
08/13/2021
Jill S.

United States
The best homemade cat toy
I never found a cat toy that all 3 of my cats love . It's so best made the catnip After months is still going strong Must getting and I love she supports cats in need
01/02/2021
Alyson K.

United States
Boys love it!
I got my boys each a donut, an avocado and a heart. The mystery candy corn was a great surprise. In short, they love these toys! As soon as the package arrived, they were obsessed. The catnip is magic! These toys even got my lazy guy running around. And they are so well made and adorable! They will be enjoying their new toys for a long time to come.